Who is it for?
All those who have never been to mainland China (i.e. excluding Hong Kong or Macau) may be taken aback by the fact that once you are there, you are unable to access most of your favorite sites or the ones that you use on a daily basis at work. This guide is for all those who happen to find themselves in China and would like to use the Internet for work or entertainment (or actually both) without being cut off of what is so common and familiar to most Internet users.
The Great Firewall of China
A countrywide Internet filter imposed by Chinese authorities, otherwise known as The Great Firewall of China, restricts access to approximately 3000 major websites. They include such popular sites as:
Google.com
Gmail.com
Facebook.com
Youtube.com
Yahoo.com
Twitter.com
Vimeo.com
Soundcloud.com
WordPress.com
Blogspot.com
Wikileaks.com
Picasa.com
Instagram.com
and many others including press (like nytimes.com or time.com). For any average Internet user from outside China, being unable to use the abovementioned sites is unbelievable and often poses certain barrier. The traffic which is subject to such censorship can be bypassed. There are several solutions with two most common ones – DNS proxy and VPN.
What is a VPN?
VPN, or Virtual Private Network, is a point-to-point connection across a private or public network, such as the Internet. A VPN Client (you) uses special TCP/IP-based protocols (so-called tunneling protocols) to make a virtual call to a virtual port on a remote access VPN server. The call is authenticated and the data is transferred.
Data Security
In order to establish (or emulate) a secure point-to-point link, data is encapsulated (hidden by inclusion of one data structure within another structure so that the first data structure is hidden for the time being) with the header. The header provides routing information that enables the data package to traverse the shared or public network and reach its destination point. The data which is sent is encrypted and sent across the Internet. The infrastructure of the public network and its possible obstacles are in this case irrelevant as the information is sent via a dedicated private link.
VPN in China
Many VPN providers in China are currently blocked so if are planning to make a trip to China, it would be wise to sign up for a VPN service before you actually leave your country. There are many companies rendering this service but we recommend Smart DNS Proxy as an established and trustworthy provider of secure Internet solutions. If you are already in China, you can also sign up for a VPN. However, you must bear in mind that many VPN providers are either blocked or disrupted in China so finding a trustworthy and, what is most important, working VPS provider in China may take a while. Please check our list of VPN providers for China.
How to Use a VPN Service in China?
Once you sign up for VPN, you will get instructions on how to set up your VPN on your PC, laptop or mobile device. Most VPNs work on multiple platforms and operating systems so you should not have any problem accessing the service regardless of the device/OS you are using. If you have any concerns about using the VPN service, you can always turn it off (and back on again if needed).
Is VPN illegal in China?
No. As a matter of fact, numerous Chinese companies rely on VPN connections on a daily basis while doing their business. Without a reliable VPN connection, they would not be able to do their everyday professional activities, not to mention accessing social media or Google. However, VPN services get constantly blocked in China. This is another reason to choose a reliable provider from outside of mainland China (unlikely to be closed by the Chinese government plus easier access to the account and the support). All in all, if you choose a dependable VPN provider and steer away from political activities, you will be just fine.
The List of the Best VPN Providers for China
1. ExpressVPN
ExpressVPN offers a 30-day money back guarantee so you can use it for q month and if you are not satisfied or you don't need it any more (e.g. you are leaving China after the trip), you get all your money back. It's also quite fast (6 – 7 mbps) and reliable in terms of possible connection cuts and encryption. Another important factor is excellent customer support.
The ExpressVPN automatically reconnects if you lose the link. Good feature as the cellular data network in China happens to be spotty. The mobile iOS app connects only on demand. It saves the battery life as it does not run constantly in the background.
With unlimited bandwidth, nice apps for Mac / Windows / iOS and Android and simultaneous connection to 3 devices, it stands out from cheap VPN services. It is a little pricey but it is definitely worth investing in.
2. VyprVPN
Similar to the above, it also offers a 30-day money back guarantee, reliable connection and fast speed (a bit slower than the predecessor with approx. 4 -5 mbps). A bit less expensive, vyprVPN offers a simultaneous connection of 2 to 5 devices depending on your plan.
With 700 servers in 49 countries, it gives you pretty good coverage which is quite reliable. However, you must be aware of the fact that at peak hours, it can be a bit slower, which is normal and doesn't necessarily depend on the provider.
VyprVPN has a neat computer interface. Changing servers is easy (you don't need to enter each address), you have a clear view of protocol type (it supports three main VPN protocols plus its own "Chameleon" 256-bit protocol), ping times and it offers 15-minute response customer service plus Live Chat.
3. Smart DNS Proxy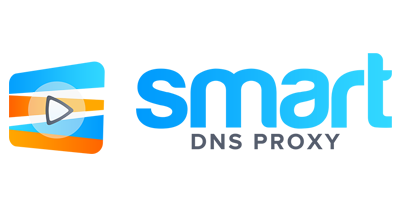 Large, reliable and well-established company with 14-day free access to VPN service, servers scattered around the world and very good speed. Smart DNS Proxy gives access to all its services while being connected to any SmartVPN server. Very good encryption protocols provide one of the best security and anonymity on the Internet.
The company supports PPTP, L2TP, SSTP and OpenVPN protocols and prides itself with a very quick and efficient customer service. Easy setup and the hybrid of VPN and Smart DNS services makes it a very efficient and easy to operate platform.
Smart DNS Proxy offers practically unlimited device access with clear instructions (also via quick-responding technical support) and supports up to 5 simultaneous VPN connections which effectively eliminate the need to switch from one device to another. Additional advantage is the ability to download torrents.
4. TorGuard
TorGuard is well known to P2P and torrent service users for its excellent work in protecting their data. The service released an update to their VPN app which is exclusively aimed at the Great Firewall issues that users come across in China. The majority of simple VPNs use a basic OpenVPN connection which can be easily detected and throttled.
Its double-layer encryption protocol ("stealth proxy" extra layer on top of StealthVPN) makes it one of the most secure and reliable connections. Due to extra protection, it is less susceptible to firewall attacks. The downside is that additional protection affects the speed.
All major mobile and desktop platforms are supported by TorGuard (iOS, Mac, Windows, Android). The service offers 5 simultaneous connections which makes it perfect for those who would like to share their subscription with family or friends or wish to use it on multiple devices. Additionally, each consecutive update is a real improvement over each previous version and does not constitute solely "cosmetic" changes.
5. Getflix
Australia-based Smart DNS and VPN provider with a very easy to use Smart DNS technology and very fast and secure VPN servers scattered practically throughout the entire world, including China. The service offers a 14-day free trial period (which gives you advantage if you simply need the VPN for a trip). No commitment and cancel-anytime policy is a considerable plus here.
Full VPN service is free for all paid Getflix subscribers so if you are a binge-watcher anyway, you get the VPN connection for free. It supports any PC/Mac and mobile device operating system. You can also access VPN service from any Internet connection including DSL, cable, satellite, 3G/4G etc.
The service supports all 4 major encryption protocols (namely PPTP, L2TP, SSTP and Open VPN UDP protocol) which give you possibility to balance between the speed and how heavy you want your encryption to be. However, all of them are easy to set up and provide everything you need to have a stable and secure access to any blocked content.
Final Piece of Advice
Using VPN services in China is slightly more complicated than in any other country. However, most of the providers try to make their service as simple and reliable at the same time as possible. While choosing the service, you should pay attention to several things:
The provider should be reliable and based outside mainland China making it unlikely to be shut down by the local government
Its website should be accessible from China without using VPN to enable access to your account and customer support should such need arise.
It should have solid experience serving China users with certain solutions specifically made for Chinese environment
The VPN connection should be reliable, secure and stable and VPN speed should be fast in relation to the price that is charged.
If you have any VPN advice, suggestions and remarks, we will be happy to hear them and share them with our readers. The more information we gather, the easier and more convenient it will be to use the service not just in China.